Privacy Policy
Privacy Policies are required by law.
Get compliant today.
We generate custom-made Privacy Policies in seconds to help keep your business safe. No jargon. No nonsense. No mucking around.
More than Privacy Policies
We generate more than a Privacy Policy: Terms & Conditions, EULA, Disclaimers, Cookie Policies and Return Policies.
Privacy Policy Generator
Our Privacy Policy Generator can help you generate a customized Privacy Policy in around three minutes, for free.
Cookies Policy Generator
Our Cookies Policy Generator can create a customized Cookies Policy to help your compliance with ePrivacy Directive and GDPR.
Terms and Conditions Generator
Our Terms & Conditions Generator can help you generate a customized Terms & Conditions agreement in around three minutes, for free.
EULA Generator
Our EULA Generator can create a customized End-User License Agreement for your mobile or desktop app.
Return & Refund Policy Generator
Our Return & Refund Policy Generator can help your ecommerce store by creating a returns or refunds policy.
Disclaimer Generator
Our Disclaimer Generator can create a disclaimer or disclosure for your website.
Cookie Consent
Integrate a free Cookies Notice and Cookie Consent banner to better comply with the EU ePrivacy Directive and the new GDPR law.
Why a Privacy Policy is important
If you have a website, app, ecommerce store or Saas app, chances are you need a Privacy Policy. Get caught without one and you risk some hefty fines. But where do you start? If you're not a lawyer, it can feel like you're drowning in legal jargon and technical nonsense. That's where we come in.
Privacy Policies with global coverage
Almost every country in the world has some kind of privacy law to protect their citizens' personal information. That's why every Privacy Policy we generate is adapted to comply with the major privacy laws relevant to you. Just tell us where you operate and we'll customise your Privacy Policy accordingly.
CCPA & CalOPPA
CCPA & CalOPPA protect personal data belonging to residents of California. If you collect personal information online in the U.S, we'll make sure your Privacy Policy complies with CCPA & CalOPPA laws.
GDPR controls data privacy in the EU. If your business operates within an EU member state or collects personal data from EU citizens, we'll generate a Privacy Policy that includes the necessary GDPR wording.
The rest of the world
Our Privacy Policies are adapted to be a fit with major privacy laws around the world to keep your business safe.
Totally tailor-made Privacy Policies
Every business is different, that's why every Privacy Policy we generate is unique. We take into account factors like your industry, how and where you operate and what platform you use to put together a Policy tailor-made just for you.
Website Privacy Policy
Keep your website on the right side of the law with an up-to-date Privacy Policy.
Mobile App Privacy Policy
Don't let an out-of-date or incorrect Privacy Policy let your app down.
Ecommerce Privacy Policy
Reassure your customers that their information is in safe hands with a tailor-made Privacy Policy.
SaaS Privacy Policy
Get a Privacy Policy unique to your subscription based SaaS application.
CCPA Privacy Policy
Privacy Policy that complies with the CCPA law in the United States.
GDPR Privacy Policy
Privacy Policy that complies with the latest GDPR regulation in Europe.
CalOPPA Privacy Policy
Privacy Policy that complies with the CalOPPA law in the United States.
Custom Privacy Policy
Custom-built Privacy Policies for businesses that do a little bit of everything.
Free Templates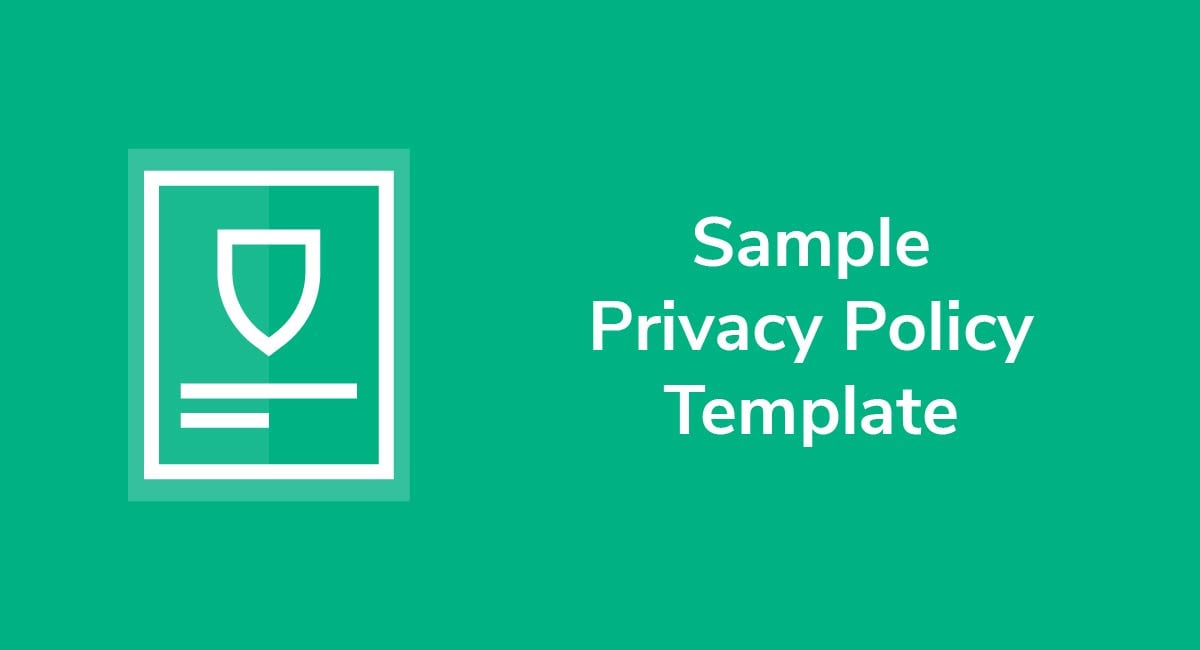 Sample Privacy Policy Template
In this article, we'll discuss the elements of a Privacy Policy and why it's required. Download our free Privacy Policy template.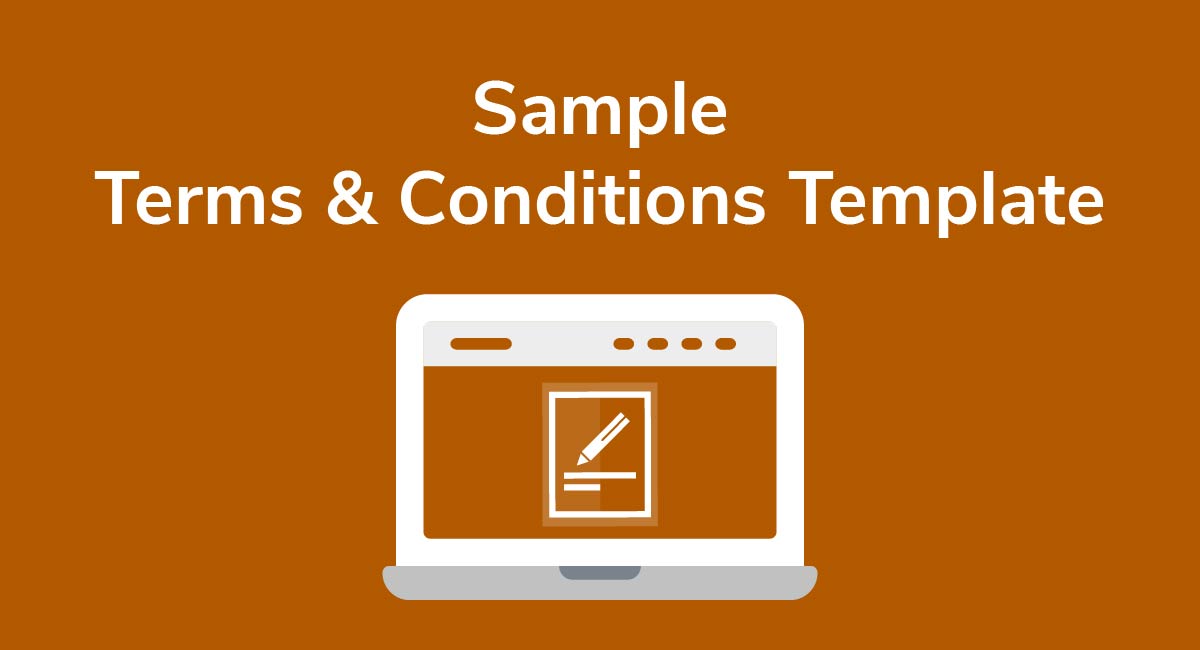 Sample Terms and Conditions Template
There are many reasons why you should have a Terms and Conditions. Download our free Terms and Conditions template.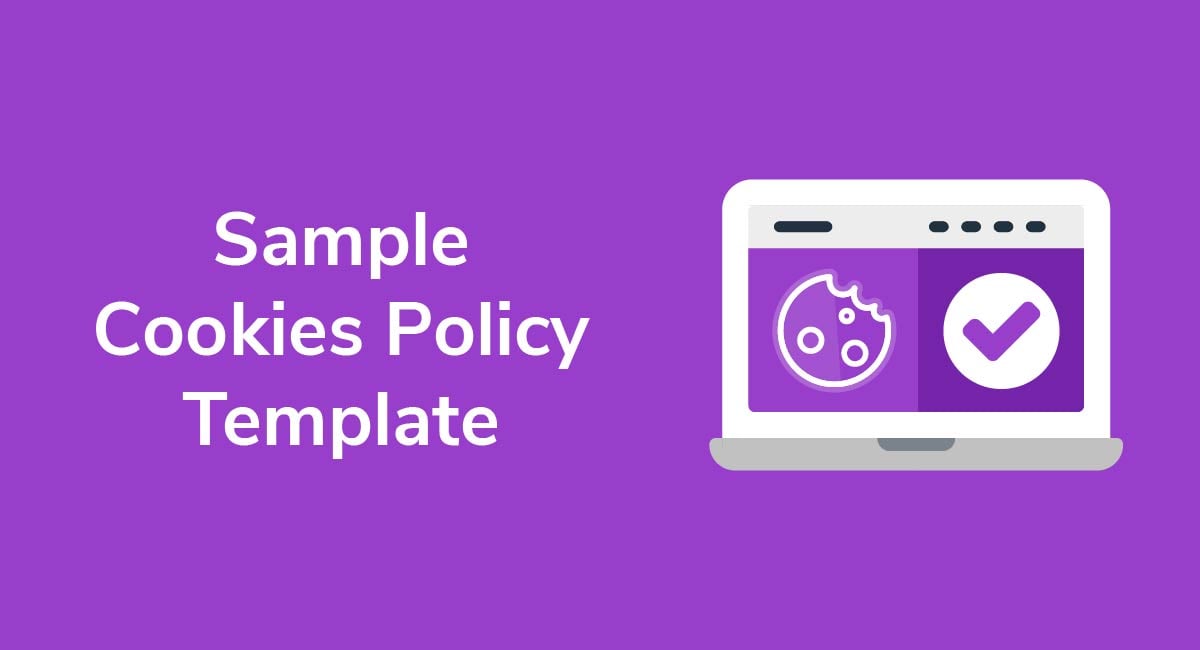 Sample Cookies Policy Template
Comply with ePrivacy Directive and GDPR by having a Cookies Policy. Download our free Cookies Policy template.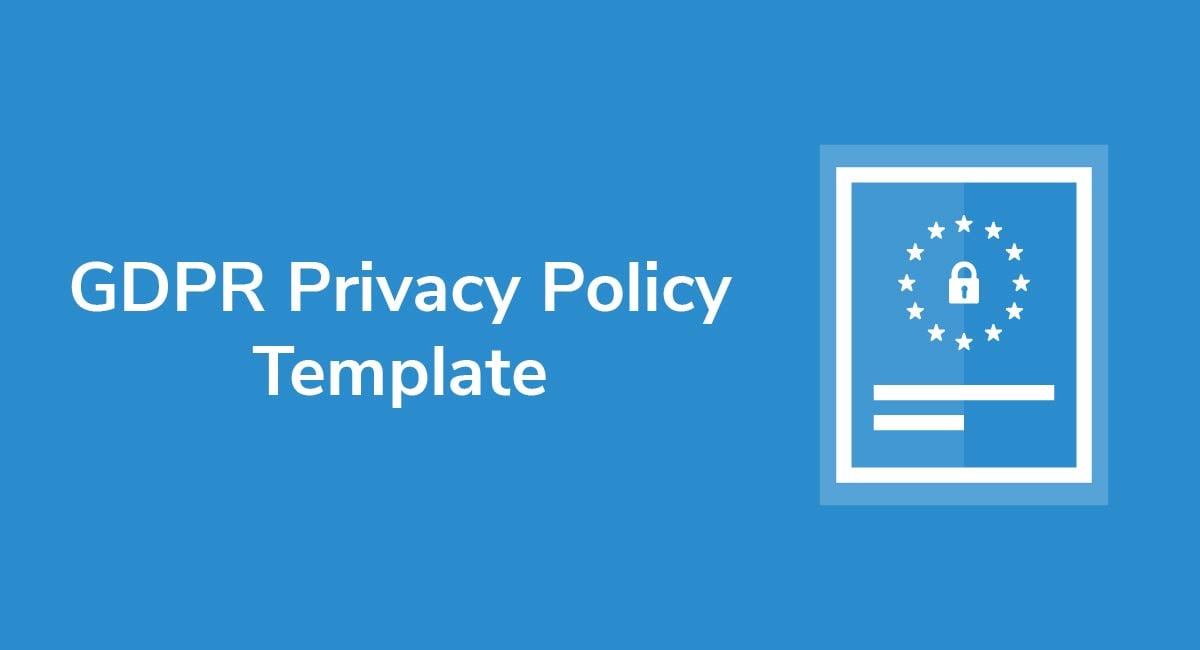 GDPR Privacy Policy Template
Discover what your Privacy Policy should look like with GDPR in mind. Download our free GDPR Privacy Policy template.
Privacy Policy Templates
Our list of professional Privacy Policy agreements are up to date with the latest 2019 privacy laws.
Having a Privacy Policy for your website and/or mobile app is not only extremly important to build trust with customers, but it's also required by law. Most privacy laws around the world state that this kind of agreement — called a Privacy Policy — is required if your website or mobile app collects personal information from users: email address, first name, last name, street address, payment information.
Using our Privacy Policy Generator, you can generate and download a customized Privacy Policy for your website or mobile app.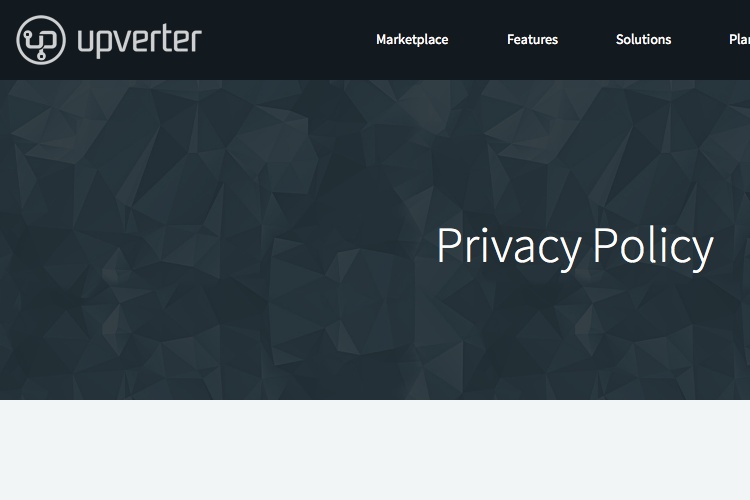 Upverter
Privacy Policy template from Upverter
You can find the Privacy Policy of Upverter at the following URL: https://upverter.com/privacy/
Their agreement has over 2198 words.
Privacy Policy of Upverter
Upverter uses the following clauses in their Privacy Policy page:
2. Acceptance of Terms
3. Collection of Information
4. Use of Personal Information
5. Disclosure of Information
Important Exceptions
6. Outside Parties and Sites
7. Security
8. Retention
9. Amendment of this Policy
10. Access and Accuracy
11. Additional Privacy Protections for Children
Here's a sample clause that Upverter uses:
We may disclose your Personal Information to a third party without your consent if we have reason to believe that disclosing this information is necessary to identify, contact or bring legal action against someone who may be causing injury to or interference with (either intentionally or unintentionally) our rights or property, other Website users or anyone else that could be harmed by such activities. We may disclose Personal Information when we believe in good faith that such disclosure is required by and in accordance with the law.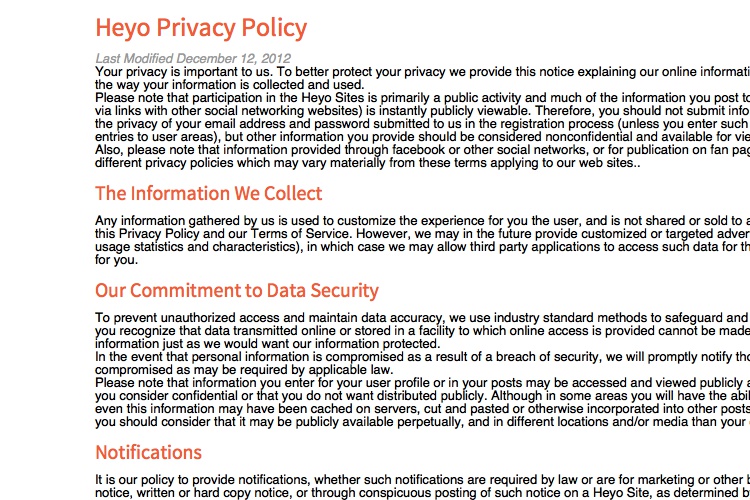 Privacy Policy template from Heyo
You can find the Privacy Policy of Heyo at the following URL: http://heyo.com/privacy
Their agreement has over 915 words.
Privacy Policy of Heyo
Heyo uses the following clauses in their Privacy Policy page:
The Information We Collect
Our Commitment to Data Security
Notifications
Child Protection
How You Can Access or Correct Your Information
Use of User Information
How to Contact Us
Here's a sample clause that Heyo uses:
Notifications
It is our policy to provide notifications, whether such notifications
are required by law or are for marketing or other business related
purposes, to our users via email notice, written or hard copy notice,
or through conspicuous posting of such notice on a Heyo Site, as
determined by us in our sole discretion. Notwithstanding the foregoing,
we reserve the right to determine the form and means of providing
notifications to our users.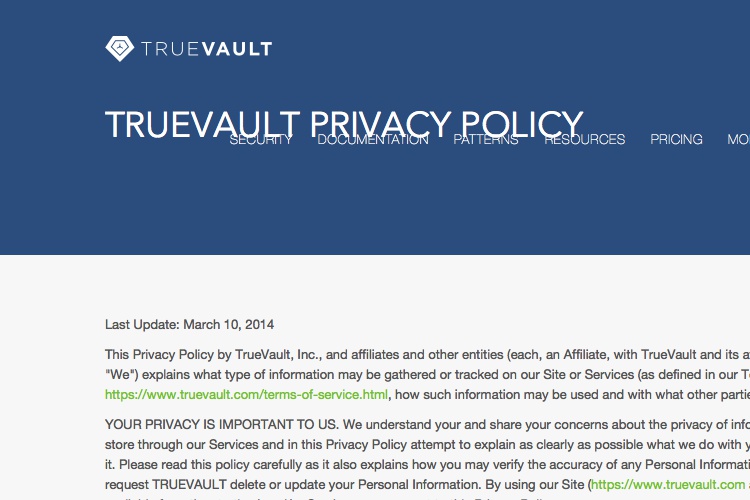 TrueVault
Privacy Policy template from TrueVault
You can find the Privacy Policy of TrueVault at the following URL: https://www.truevault.com/privacy-policy.html
Their agreement has over 2702 words.
Privacy Policy of TrueVault
TrueVault uses the following clauses in their Privacy Policy page:
What information do we collect?
How and what do we use your information for?
How we use cookies and other technologies.
What Personal Information may we disclose to outside parties?
How we protect and store your information.
California Online Privacy Protection Act Compliance
Children's Online Privacy Protection Act («COPPA») Compliance
Links and third-party websites.
How to opt out or request changes.
Questions regarding this policy.
Modification to this Privacy Policy.
Here's a sample clause that TrueVault uses:
How we protect and store your information.
TRUEVAULT takes the security of the information it collects through its Site and Services seriously and in response implements a variety of security measures designed to reduce the risk of unauthorized disclosures and accidental destruction or loss of your Content and to maintain the safety of your personal information using methods appropriate to the nature of the data and information provided to us by you.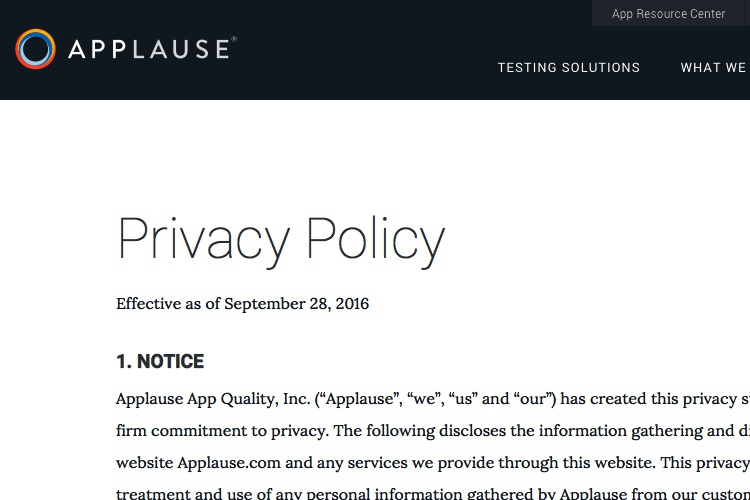 Applause
Privacy Policy template from Applause
You can find the Privacy Policy of Applause at the following URL: http://www.applause.com/privacy-policy
Their agreement has over 2548 words.
Privacy Policy of Applause
Applause uses the following clauses in their Privacy Policy page:
Security Policy
1. Notice
2. Choice
3. Onward Transfer
4. DATA TRANSFERS – Privacy Shield and U.S.-Swiss Safe Harbor framework
5. CONTACT
Here's a sample clause that Applause uses:
2. Choice
From time to time, we may change our privacy policy. If our information practices change at some time in the future we will post the policy changes to our website to notify you of these changes and registered users will be notified via email. If you are concerned about how your information is used, you should periodically check back at our website.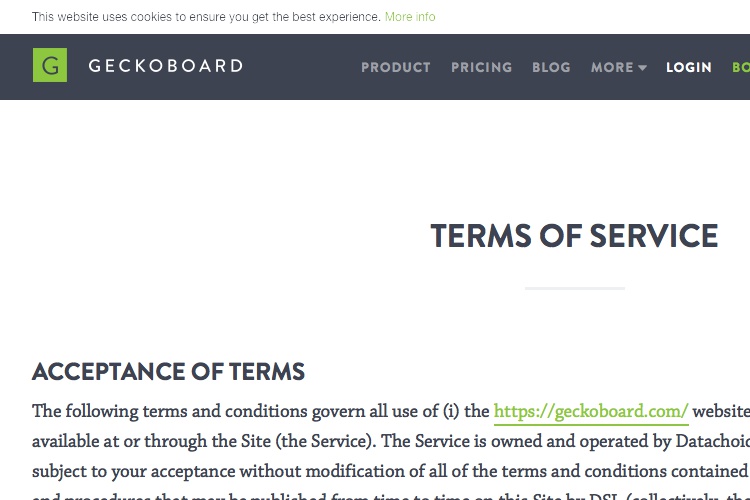 Geckoboard
Privacy Policy template from Geckoboard
You can find the Privacy Policy of Geckoboard at the following URL: https://www.geckoboard.com/legal/#privacy
Their agreement has over 6083 words.
Privacy Policy of Geckoboard
Geckoboard uses the following clauses in their Privacy Policy page:
ACCEPTANCE OF TERMS
MODIFICATION OF TERMS OF USE
NEW FEATURES
PRIVACY
RULES AND CONDUCT
REGISTRATION
PAYMENT AND ELECTRONIC COMMUNICATIONS
CANCELLATION AND TERMINATION
THIRD PARTY SITES
CONTENT AND SUBMISSIONS
TERMINATION
NO WARRANTIES
LIMITATION OF LIABILITY
INDEMNIFICATION
INTERNATIONAL/NON-UK USE
DISPUTE RESOLUTION
INTEGRATION AND SEVERABILITY
MISCELLANEOUS
COPYRIGHT AND TRADEMARK NOTICES
DIGITAL MILLENNIUM COPYRIGHT ACT NOTICE
CONTACT
Privacy Statement
1. INFORMATION THAT WE COLLECT FROMВ YOU
2. USE OF YOURВ INFORMATION
3. DISCLOSURE OF YOURВ INFORMATION
4.В COOKIES
5. SECURITY AND DATAВ RETENTION
6. ACCESSING ANDВ UPDATING
7. CHANGES TO OUR PRIVACYВ POLICY
8.В CONTACT
(a) DSL Content Generally.
(b) Submissions Posted by User(s).
A. Procedure for Reporting Copyright Infringements:
B. Once Proper Bona Fide Infringement Notification is Received by the Designated Agent:
C. Procedure to Supply a Counter-Notice to the Designated Agent:
Here's a sample clause that Geckoboard uses:
(b) Submissions Posted by User(s).
DSL provides features through the Service which allow users to upload, submit, disclose, distribute or otherwise post Submissions at or on the Site or otherwise through the Service (such as through the Geckoboard Community). If DSL provides such features, you:
Spotify Privacy Policy
Effective as of May 25, 2018
1. Introduction
Thanks for choosing Spotify!
At Spotify, we want to give you the best possible experience to ensure that you enjoy our service today, tomorrow, and in the future. To do this we need to understand your listening habits so we can deliver an exceptional and personalized service specifically for you. That said, your privacy and the security of your personal data is, and will always be, enormously important to us. So, we want to transparently explain how and why we gather, store, share and use your personal data — as well as outline the controls and choices you have around when and how you choose to share your personal data.
That is our objective, and this Privacy Policy ("Policy") will explain exactly what we mean in further detail below.
2. About this Policy
This Policy sets out the essential details relating to your personal data relationship with Spotify. The Policy applies to all Spotify services and any associated services (referred to as the 'Spotify Service'). The terms governing your use of the Spotify Service are defined in our Terms and Conditions of Use (the "Terms and Conditions of Use").
From time to time, we may develop new or offer additional services. If the introduction of these new or additional services results in any change to the way we collect or process your personal data we will provide you with more information and additional terms or policies. Unless stated otherwise when we introduce these new or additional services, they will be subject to this Policy.
The aim of this Policy is to:
Ensure that you understand what personal data we collect about you, the reasons why we collect and use it, and who we share it with;
Explain the way we use the personal data that you share with us in order to give you a great experience when you are using the Spotify Service; and
Explain your rights and choices in relation to the personal data we collect and process about you and how we will protect your privacy.
We hope this helps you to understand our privacy commitments to you. For further clarification of the terms used in this Policy please visit our Privacy Center on spotify.com. For information on how to contact us if you ever have any questions or concerns, please see the 'How to Contact Us' Section 14 below. Alternatively, if you do not agree with the content of this Policy, then please remember it is your choice whether you want to use the Spotify Service.
3. Your rights and your preferences: Giving you choice and control
You may be aware that a new European Union law, called the General Data Protection Regulation or «GDPR» gives certain rights to individuals in relation to their personal data. Accordingly, we have implemented additional transparency and access controls in our Privacy Center and Privacy Settings to help users take advantage of those rights. As available and except as limited under applicable law, the rights afforded to individuals are:
Right of Access — the right to be informed of and request access to the personal data we process about you;
Right to Rectification — the right to request that we amend or update your personal data where it is inaccurate or incomplete;
Right to Erasure — the right to request that we delete your personal data;
Right to Restrict — the right to request that we temporarily or permanently stop processing all or some of your personal data;
Right to Object —

the right, at any time, to object to us processing your personal data on grounds relating to your particular situation;
the right to object to your personal data being processed for direct marketing purposes;

Right to Data Portability — the right to request a copy of your personal data in electronic format and the right to transmit that personal data for use in another party's service; and
Right not to be subject to Automated Decision-making — the right to not be subject to a decision based solely on automated decision making, including profiling, where the decision would have a legal effect on you or produce a similarly significant effect.
In order to enable you to exercise these rights with ease and to record your preferences in relation to how Spotify uses your personal data, we provide you with access to the following settings via your Account Settings page:
Privacy Settings — allows you to control some of the categories of personal data we process about you, enables you to access your personal data via a 'Download my Data' button, and includes a link to the Privacy Center on spotify.com where you can find out more information about how Spotify uses your personal data and what your rights are; and,
Notification Settings — allows you to choose which communications you receive from Spotify, manage your publicly available personal data, and set your sharing preferences.
The Privacy Center puts you in control of how Spotify processes your personal data. It provides you with information about what happens if you adjust your settings on your Account Settings page and how to opt out of receiving certain messages from Spotify. If we send you electronic marketing messages based on your consent or as otherwise permitted by applicable law, you may, at any time, respectively withdraw such consent or declare your objection ("opt-out") at no cost. The electronic marketing messages you receive from Spotify (e.g. those sent via email) also will include an opt-out mechanism within the message itself (e.g. an unsubscribe link in the emails we send to you).
You can find out more about the GDPR rights described above and the controls we provide to all Spotify users with respect to these rights in the 'Your Rights' section contained in the Privacy Center. If you have any questions about your privacy, your rights, or how to exercise them, please contact our Data Protection Officer using the 'Contact Us' form on the Privacy Center. We will respond to your request within a reasonable period of time upon verification of your identity. If you are unhappy with the way we are using your personal data you can also contact and are free to lodge a complaint with the Swedish Data Protection Authority (Datainspektionen) or your local Data Protection Authority.
4. How do we collect your personal data?
We collect your personal data in the following ways:
When you sign up for the Spotify Service — when you sign up to the Spotify Service, we collect certain personal data so you can use the Spotify Service such as your email address, birth date, gender, and country.
Through your use of the Spotify Service — when you use the Spotify Service, we collect personal data about your use of the Spotify Service, such as what songs you have played and what playlists you have created.
Personal data collected that enables us to provide you with additional features/functionality — from time to time, you also may provide us with additional personal data or give us your permission to collect additional personal data e.g. to provide you with more features or functionality. As described further below (see Voluntary Music Data), we will not collect photos, precise mobile device location, voice data, or contacts from your device without your prior consent. You always will have the option to change your mind and withdraw your consent at any time.
From third parties — we will receive personal data about you and your activity from third parties, including advertisers and partners we work with in order to provide you with the Spotify Service (please see 'Sharing your personal data' Section 7 below). We will use this personal data either where you have provided your consent to the third party or to Spotify to that data sharing taking place or where Spotify has a legitimate interest to use the personal data in order to provide you with the Spotify Service.
We use anonymised and aggregated information for purposes that include testing our IT systems, research, data analysis, creating marketing and promotion models, improving the Spotify Service, and developing new features and functionality within the Spotify Service.
5.What personal data do we collect from you?
We have set out in the tables below the categories of personal data we collect and use about you:
Personal data collected when you sign up for the Spotify Service
Источники:
http://www.privacypolicies.com/
http://www.privacy-policy-template.com/
http://www.spotify.com/us/legal/privacy-policy